Your vows will undoubtedly come from the heart. But sometimes you need a little extra help to up the romance factor. What a better way than to add a little bit of poetry to recite during the ceremony? Don't worry, you don't need to start practicing your writing skills. Plenty of incredible authors have already taken care of that for you.
So here's 15 of the most romantic
love poems to read during your wedding ceremony.
15 Perfect Love Poems to Read During Your Wedding Ceremony
1. "Soneto 17" by Pablo Neruda
No te amo como si fueras de sal, topacio
o flecha de claveles que propagan el fuego:
te amo como se aman ciertas cosas oscuras,
secretamente, entre la sombra y el alma.
Te amo como la planta que no florece y lleva
dentro de si, escondida, la luz de aquellas flores,
y gracias a tu amor vive oscuro en mi cuerpo
el apretado aroma que ascendió de la tierra.
Te amo sin saber cómo, ni cuándo, ni de dónde,
te amo directamente sin problemas ni orgullo:
asi te amo porque no se amar de otra manera,
sino asi de este modo en que no soy ni eres,
tan cerca que tu mano sobre mi pecho es mia,
tan cerca que se cierran tus ojos con mi sueño.
"Sonnet 17" by Pablo Neruda (translated by Stephen Tapscott)
I do not love you as if you were salt-rose, or topaz,
or the arrow of carnations the fire shoots off.
I love you as certain dark things are to be loved,
in secret, between the shadow and the soul.
I love you as the plant that never blooms
but carries in itself the light of hidden flowers;
thanks to your love a certain solid fragrance,
risen from the earth, lives darkly in my body.
I love you without knowing how, or when, or from where.
I love you straightforwardly, without complexities or pride;
so I love you because I know no other way
than this: where I does not exist, nor you,
so close that your hand on my chest is my hand,
so close that your eyes close as I fall asleep.
2. Rumi
The minute I heard my first love story,
I started looking for you, not knowing
how blind that was.
Lovers don't finally meet somewhere,
they're in each other all along.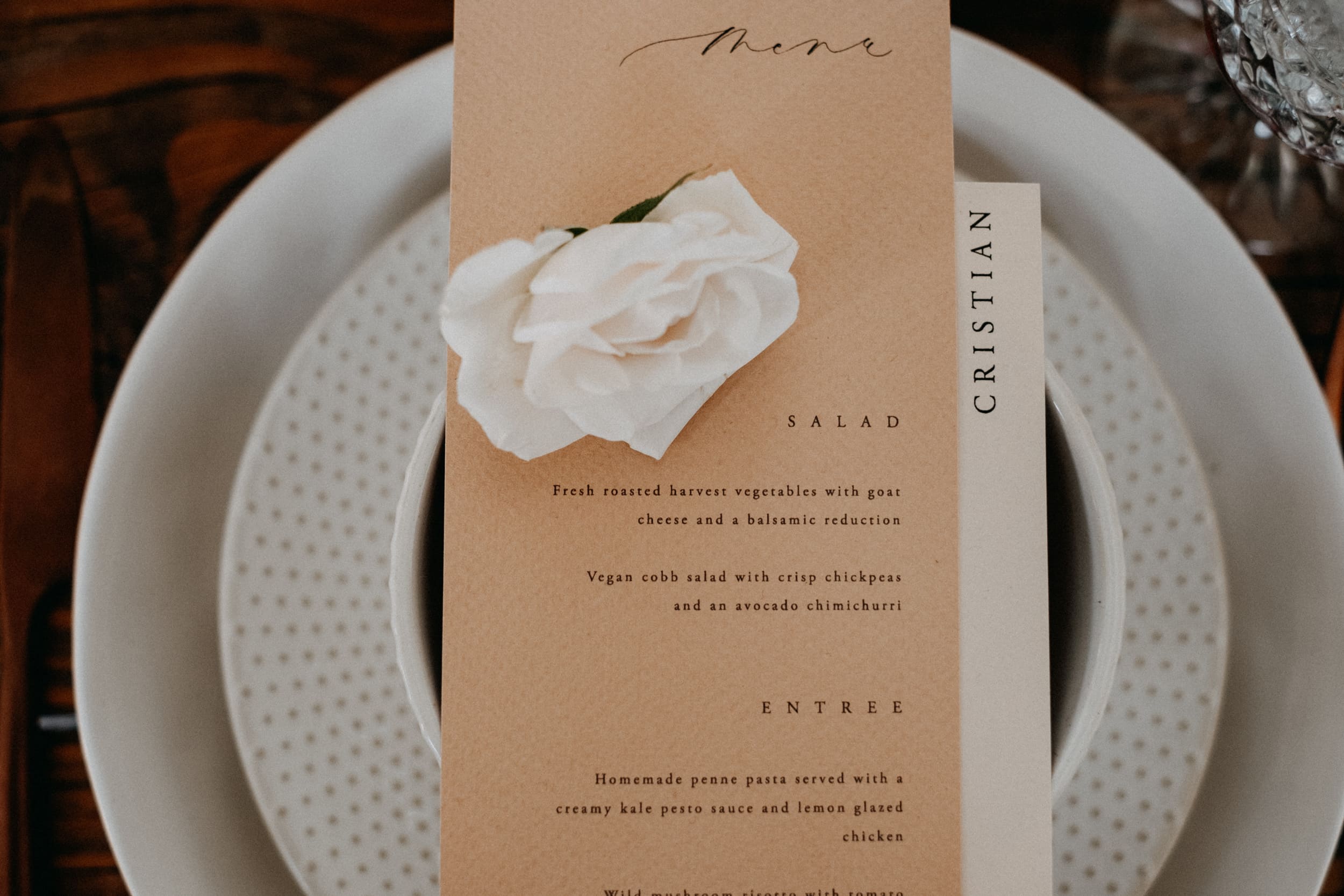 3. nayirrah waheed
I believe that everyone in the world
has one poem
that is their soulmate.
4. "I have no life but this" by Emily Dickinson
I have no life but this,
To lead it here;
Nor any death, but lest
Dispelled from there;Nor tie to earths to come,
Nor action new,
Except through this extent,
The realm of you.
5. "Untitled [Do you still remember: falling stars]" by Rainer Maria Rilke

Do you still remember: falling stars,
how they leapt slantwise through the sky
like horses over suddenly held-out hurdles
of our wishes—did we have so many?—
for stars, innumerable, leapt everywhere;
almost every gaze upward became
wedded to the swift hazard of their play,
and our heart felt like a single thing
beneath that vast disintegration of their brilliance—
and was whole, as if it would survive them!
6. "All I Know About Love," by Neil Gaiman
This is everything I have to tell you about love: nothing.
This is everything I've learned about marriage: nothing.
Only that the world out there is complicated,
and there are beasts in the night, and delight and pain,
and the only thing that makes it okay, sometimes,
is to reach out a hand in the darkness and find another hand to squeeze,
It's not the kisses, or never just the kisses: it's what they mean.
Somebody's got your back.
Somebody knows your worst self and somehow doesn't want to rescue you
or send for the army to rescue them.
It's not two broken halves becoming one.
It's the light from a distant lighthouse bringing you both safely home
because home is wherever you are both together.
So this is everything I have to tell you about love and marriage: nothing,
like a book without pages or a forest without trees.
Because there are things you cannot know before you experience them.
Because no study can prepare you for the joys or the trials.
Because nobody else's love, nobody else's marriage, is like yours,
and it's a road you can only learn by walking it,
a dance you cannot be taught,
a song that did not exist before you began, together, to sing.
And because in the darkness you will reach out a hand,
not knowing for certain if someone else is even there.
And your hands will meet, 
and then 
neither of you will ever need to be alone again.
And that's all I know about love.
7. "Our Souls Are Mirrors" by Rupi Kaur
god must have kneaded you and i
from the same dough
rolled us out as one on the baking sheet
must have suddenly realized
how unfair it was
to put that much magic in one person
and sadly split that dough in two
how else is it that
when i look in the mirror
i am looking at you
when you breathe
my own lungs fill with air
that we just met but we
have known each other our whole lives
if we were not made as one to begin with
8. "Variations On The Word Love" by Margaret Atwood
This is a word we use to plug
holes with. It's the right size for those warm
blanks in speech, for those red heart-
shaped vacancies on the page that look nothing
like real hearts. Add lace
and you can sell
it. We insert it also in the one empty
space on the printed form
that comes with no instructions. There are whole
magazines with not much in them
but the word love, you can
rub it all over your body and you
can cook with it too. How do we know
it isn't what goes on at the cool
debaucheries of slugs under damp
pieces of cardboard? As for the weed-
seedlings nosing their tough snouts up
among the lettuces, they shout it.
Love! Love! sing the soldiers, raising
their glittering knives in salute.
Then there's the two
of us. This word
is far too short for us, it has only
four letters, too sparse
to fill those deep bare
vacuums between the stars
that press on us with their deafness.
It's not love we don't wish
to fall into, but that fear.
This word is not enough but it will
have to do. It's a single
vowel in this metallic
silence, a mouth that says
O again and again in wonder
and pain, a breath, a finger
grip on a cliffside. You can
hold on or let go.
9. "I Carry Your Heart With Me" by e.e cummings
i carry your heart with me (i carry it in
my heart) i am never without it (anywhere
i go you go, my dear; and whatever is done
by only me is your doing, my darling)
i fear
no fate (for you are my fate, my sweet) i want
no world (for beautiful you are my world, my true)
and it's you are whatever a moon has always meant
and whatever a sun will always sing is you
here is the deepest secret nobody knows
(here is the root of the root and the bud of the bud
and the sky of the sky of a tree called life; which grows
higher than soul can hope or mind can hide)
and this is the wonder that's keeping the stars apart
i carry your heart (i carry it in my heart)
10. "Love Song" by Henry Dumas"
Beloved,
I have to adore the earth:
The wind must have heard
your voice once.
It echoes and sings like you.
The soil must have tasted
you once.
It is laden with your scent.
The trees honor you
in gold
and blush when you pass.
I know why the north country
is frozen.
It has been trying to preserve
your memory.
I know why the desert
burns with fever.
It was wept too long without you.
On hands and knees,
the ocean begs up the beach,
and falls at your feet.
I have to adore
the mirror of the earth.
You have taught her well
how to be beautiful.
11. "Touched By an Angel" by Maya Angelou
We, unaccustomed to courage
exiles from delight
live coiled in shells of loneliness
until love leaves its high holy temple
and comes into our sight
to liberate us into life.
Love arrives
and in its train come ecstasies
old memories of pleasure
ancient histories of pain.
Yet if we are bold,
love strikes away the chains of fear
from our souls.
We are weaned from our timidity
In the flush of love's light
we dare be brave
And suddenly we see
that love costs all we are
and will ever be.
Yet it is only love
which sets us free.
12. "Roads Go Ever Ever On" by J.R.R Tolkien
Roads go ever ever on,
Over rock and under tree,
By caves where never sun has shone,
By streams that never find the sea;
Over snow by winter sown,
And through the merry flowers of June,
Over grass and over stone,
And under mountains in the moon.
Roads go ever ever on
Under cloud and under star,
Yet feet that wandering have gone
Turn at last to home afar.
Eyes that fire and sword have seen
And horror in the halls of stone
Look at last on meadows green
And trees and hills they long have known.
13. The Day Sky by Hafiz
Let us be like
Two falling stars in the day sky.
Let no one know of our sublime beauty
As we hold hands with God
And burn
Into a sacred existence that defies—
That surpasses
Every description of ecstasy
And love.
14. The Wedding Vow by Sharon Olds
I did not stand at the altar, I stood
at the foot of the chancel steps, with my beloved,
and the minister stood on the top step
holding the open Bible. The church
was wood, painted ivory inside, no people—God's
stable perfectly cleaned. It was night,
spring—outside, a moat of mud,
and inside, from the rafters, flies
fell onto the open Bible, and the minister
tilted it and brushed them off. We stood
beside each other, crying slightly
with fear and awe. In truth, we had married
that first night, in bed, we had been
married by our bodies, but now we stood
in history—what our bodies had said,
mouth to mouth, we now said publicly,
gathered together, death. We stood
holding each other by the hand, yet I also
stood as if alone, for a moment,
just before the vow, though taken
years before, took. It was a vow
of the present and the future, and yet I felt it
to have some touch on the distant past
or the distant past on it, I felt
the silent, dry, crying ghost of my
parents' marriage there, somewhere
in the bright space—perhaps one of the
plummeting flies, bouncing slightly
as it hit forsaking all others, then was brushed
away. I felt as if I had come
to claim a promise—the sweetness I'd inferred
from their sourness; and at the same time that I had
come, congenitally unworthy, to beg.
And yet, I had been working toward this hour
all my life. And then it was time
to speak—he was offering me, no matter
what, his life. That is all I had to
do, that evening, to accept the gift
I had longed for—to say I had accepted it,
as if being asked if I breathe. Do I take?
I do. I take as he takes—we have been
practicing this. Do you bear this pleasure? I do.
15. A Blessing for Wedding by Jane Hirshfield
Today when persimmons ripen
Today when fox-kits come out of their den into snow
Today when the spotted egg releases its wren song
Today when the maple sets down its red leaves
Today when windows keep their promise to open
Today when fire keeps its promise to warm
Today when someone you love has died
or someone you never met has died
Today when someone you love has been born
or someone you will not meet has been born
Today when rain leaps to the waiting of roots in their dryness
Today when starlight bends to the roofs of the hungry and tired
Today when someone sits long inside his last sorrow
Today when someone steps into the heat of her first embrace
Today, let this light bless you
With these friends let it bless you
With snow-scent and lavender bless you
Let the vow of this day keep itself wildly and wholly
Spoken and silent, surprise you inside your ears
Sleeping and waking, unfold itself inside your eyes
Let its fierceness and tenderness hold you
Let its vastness be undisguised in all your days